Our
Photo Booth
1833 Entertainment's photo booth was designed to give you the highest quality pictures in the most diverse of locations. With its professional look, sleek design, dynamic capabilities and customizable options, our booth is guaranteed to make your event one to remember. No matter how young, no matter how old, our easy to use touch screen can have your guests creating memories to last a lifetime in a matter of seconds. So grab a friend, grab a prop, and don't forget to smile! At its largest our booth can fit 12-15 people. We'd love to see you try to beat it!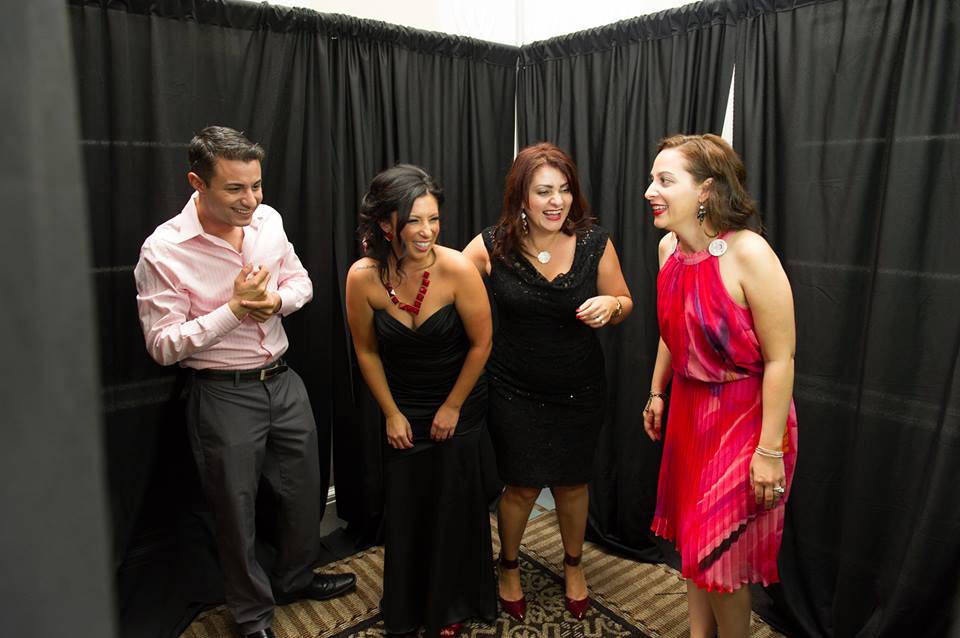 ---
Event Types
With the perfect mixture of class and fun, our photo booth is perfect for any event. Whether you're stealing kisses at weddings and proms, or marking important coming of age rituals with mitzvahs and quinceaneras. birthdays, anniversaries, graduations and everything in between. We'll even insert laughter and fun to your stuffy old office party or corporate event. All of life's moments are worth being remembered, and what better way to capture them, than with the timeless fun of a photo booth?
---
Photo Sharing
Want the world to know in real time how great your party is? With 1833's photo sharing, you and our guests can upload your pictures directly to Facebook or e-mail them within seconds of stepping out of our booth.
---
Prop Boxes
Everyone loves to mug for a photo, and what better way to do it than with hot pink shutter shades, speech bubbles, feather boas and silly stick props? Our collection is ever growing and you never know what you'll pull out of an 1833 prop box! Have a theme in mind? Let us know, and 1833 will bring props to go with it!
---
Green Screen
Ever wanted to see the world and snap a picture in front of an historic landmark? Travel through space and time to lands beyond your wildest dreams? With our green screen technology, you are limited only by your imagination. Add your green screen today, and book an adventure along with your booth.